Selection of books
A selection of books that have been printed at Narayana Press
is shown under the different categories to the left.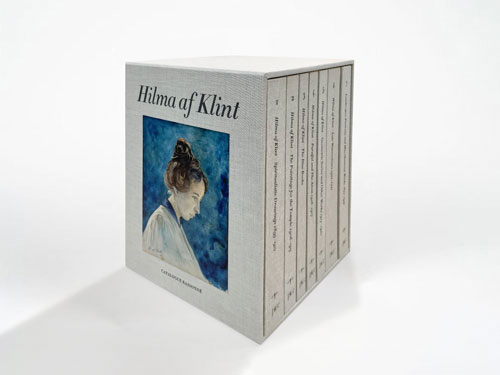 Catalogue Raisonné Volume 1-7
Published by Bokförlaget Stolpe, Sweden, 2022.
The series comprises seven volumes and nearly 1,600 of of Hilma af Klint's works.
Edited by Kurt Almqvist and Daniel Bienbaum.
Graphic design: Patric Leo.