Uge 42
25. september - 1. oktober 2023
courtesy of Louisiana Museum of Modern Art, Journal/Sverige, Nanna Lange og Stine Kolding Pedersen,
Rønnebæksholm, Designkompagniet, Tina Dickow, Fuglsang Kunstmuseum, Museum Jorn
Designkompagniet til trykstart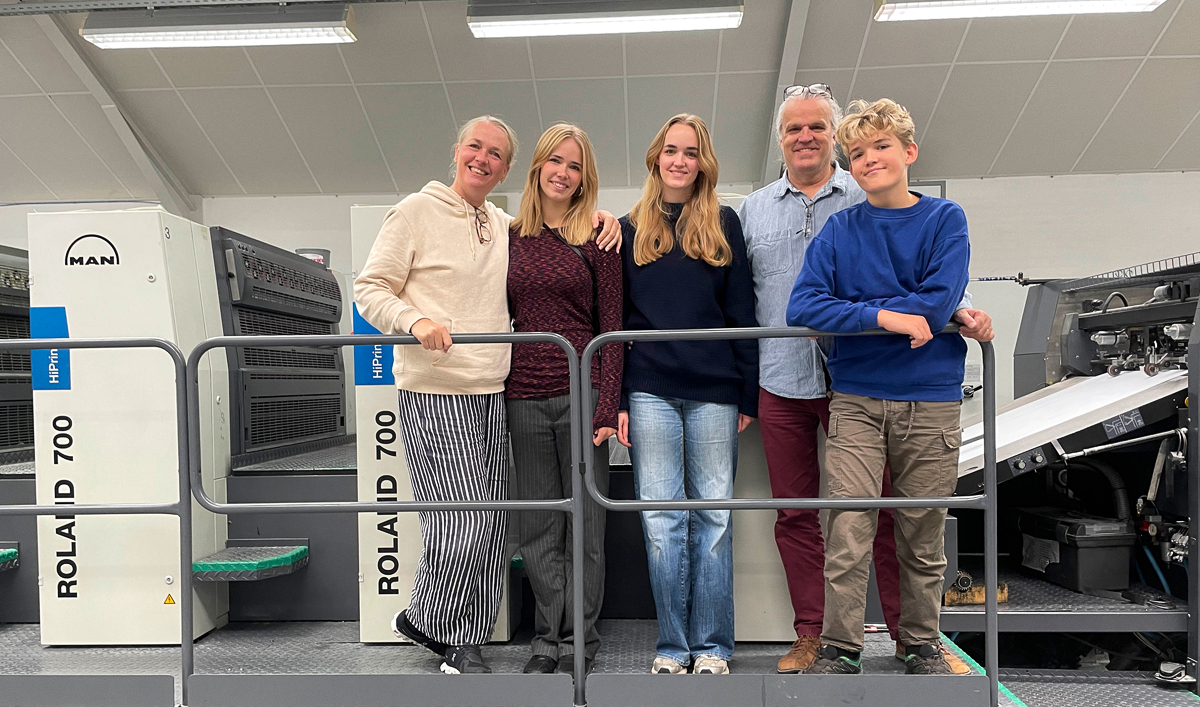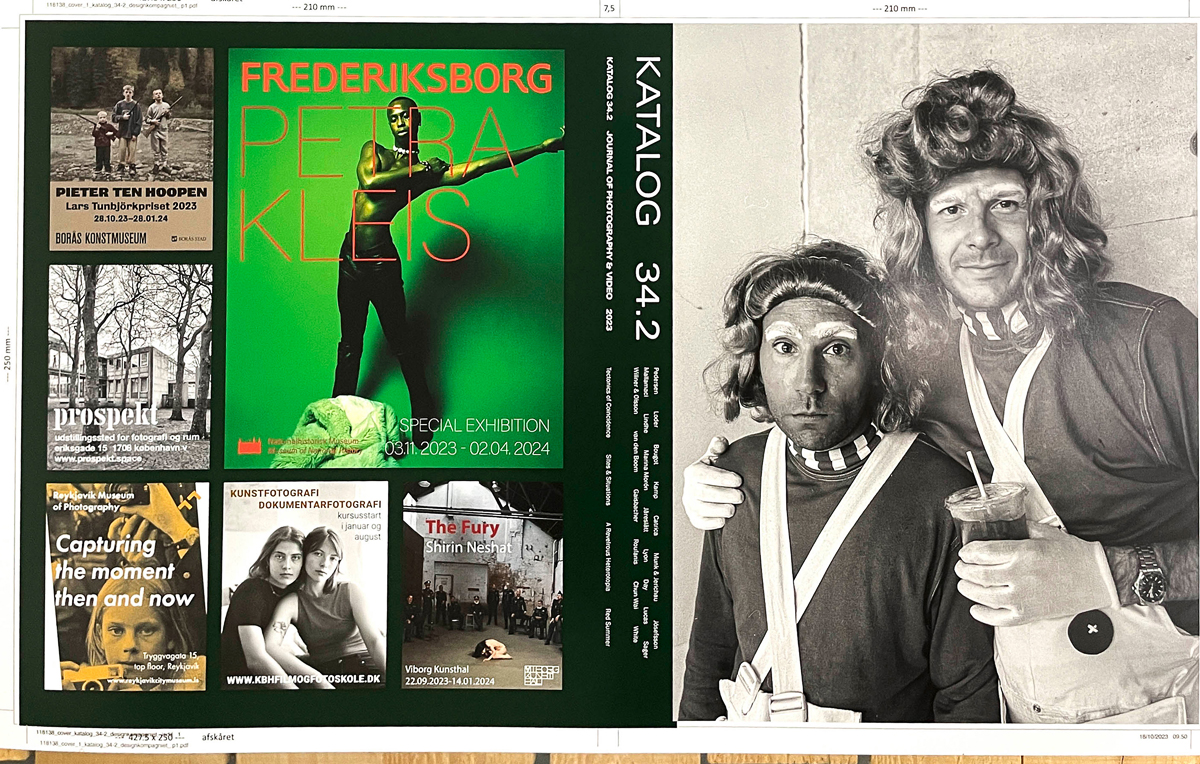 Designer og tekstilkunstner Iben Høj, Asta og Ingeborg, udgiver og chefredaktør, fotograf Jens Friis og Jes ved trykstarten på:
'Katalog – Journal of Photography & Video 34.2'
.
Kataloget er et internationalt kendt engelsk/skandinavisk-sproget kunsttidsskrift for fotografi, video og mediekunst. Det er udkommet i 34 år, dette er nummer 102. Læs mere på
www.katalog-journal.com
.
Her ses omslaget og et trykark i maskinen.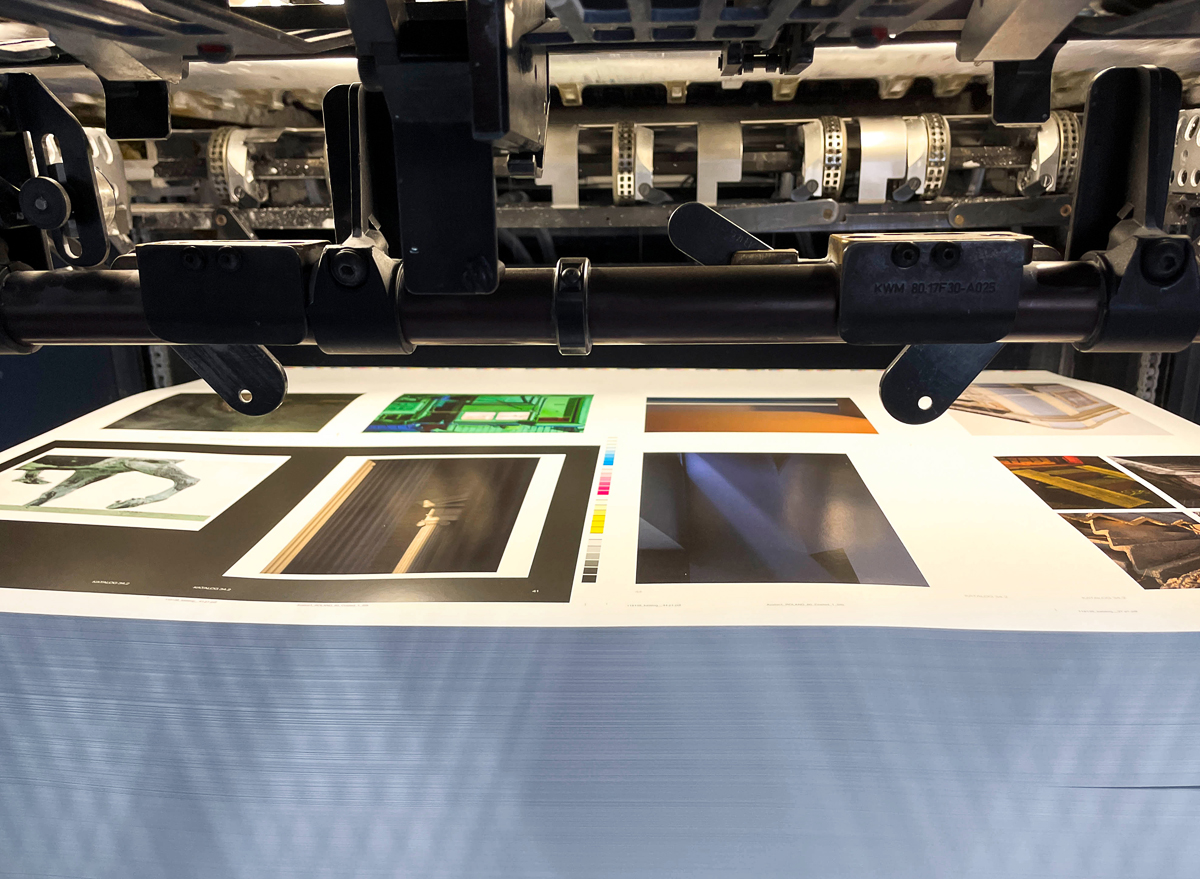 Forlaget Journal til trykstart
Nanna Lange og Stine Kolding Pedersen på besøg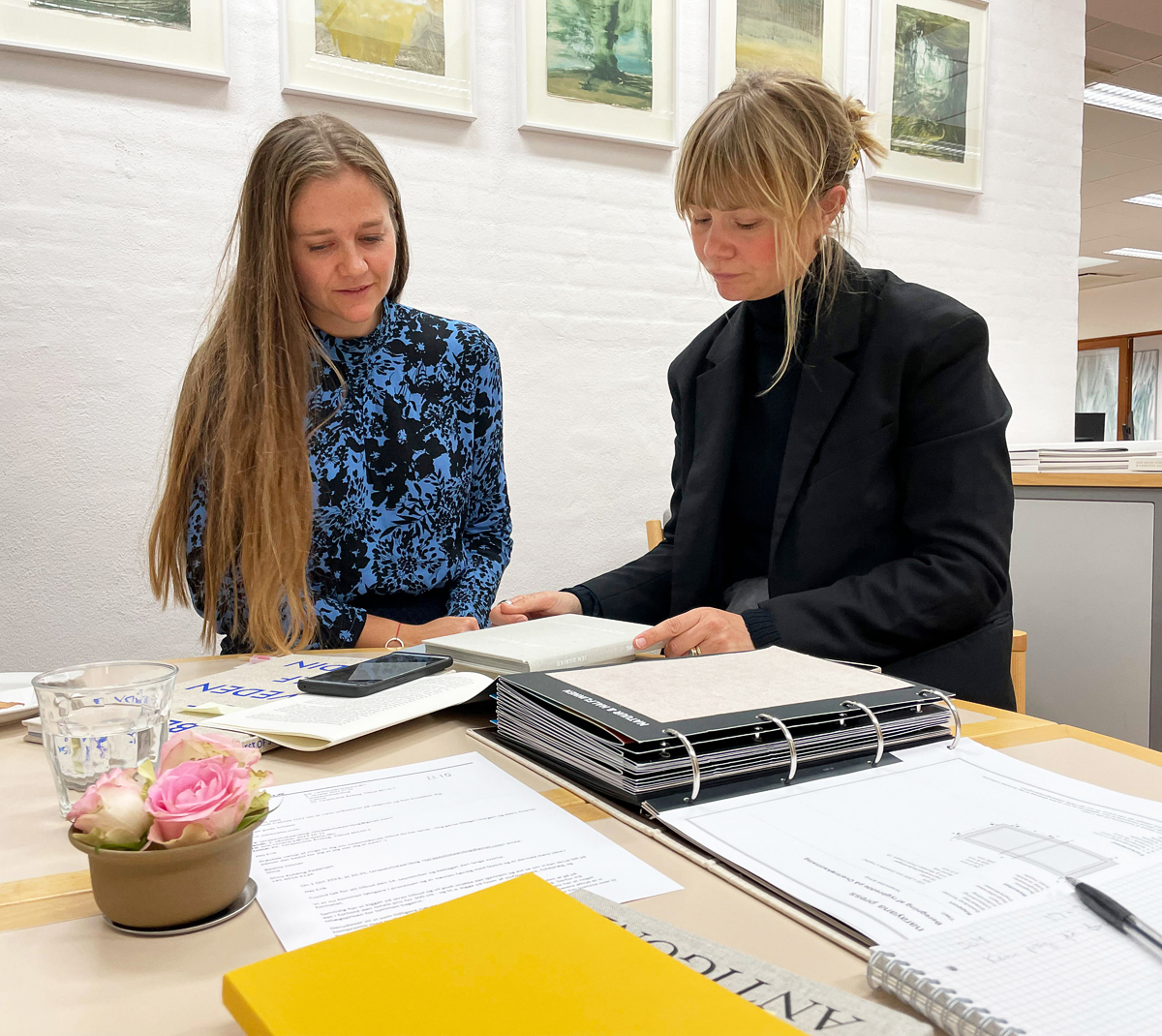 Psykolog Nanna Lange og bæredygtighedskonsulent Stine Kolding Pedersen på arbejdsbesøg for at vælge materialer til deres kommende bog 'Terapeutisk Årbog', som de har hhv. forfattet og designet og selv udgiver. Den bliver mærket med svanen, FSC og CO2 aftryk.
Glimt fra trykken
Nye bøger trykt hos Narayana Press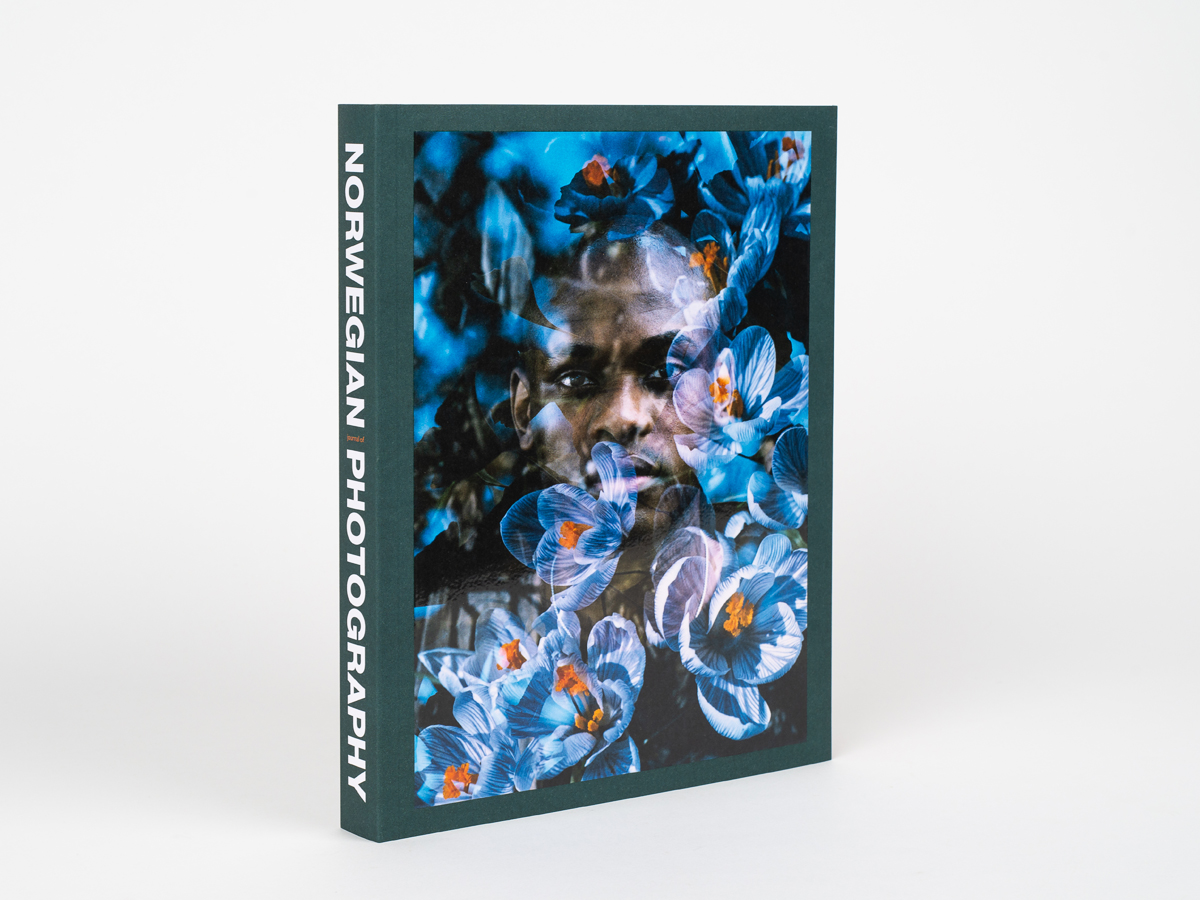 'Norwegian Journal of Photography 2023'
Udgivet af Fritt Ord og Forlaget Journal
Grafisk design: Gösta Flemming, sats: Johan Lindberg
Bogbind: Müller Buchbinderei GmbH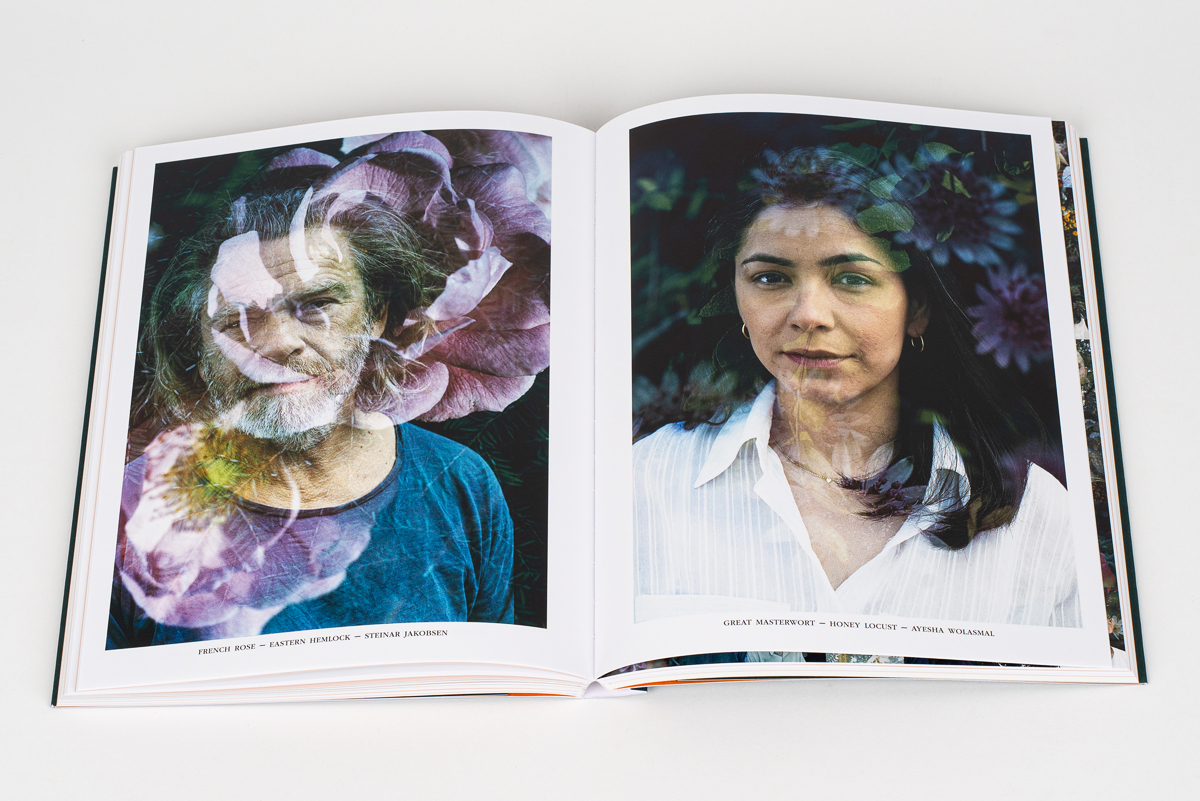 Opluk fra bogen.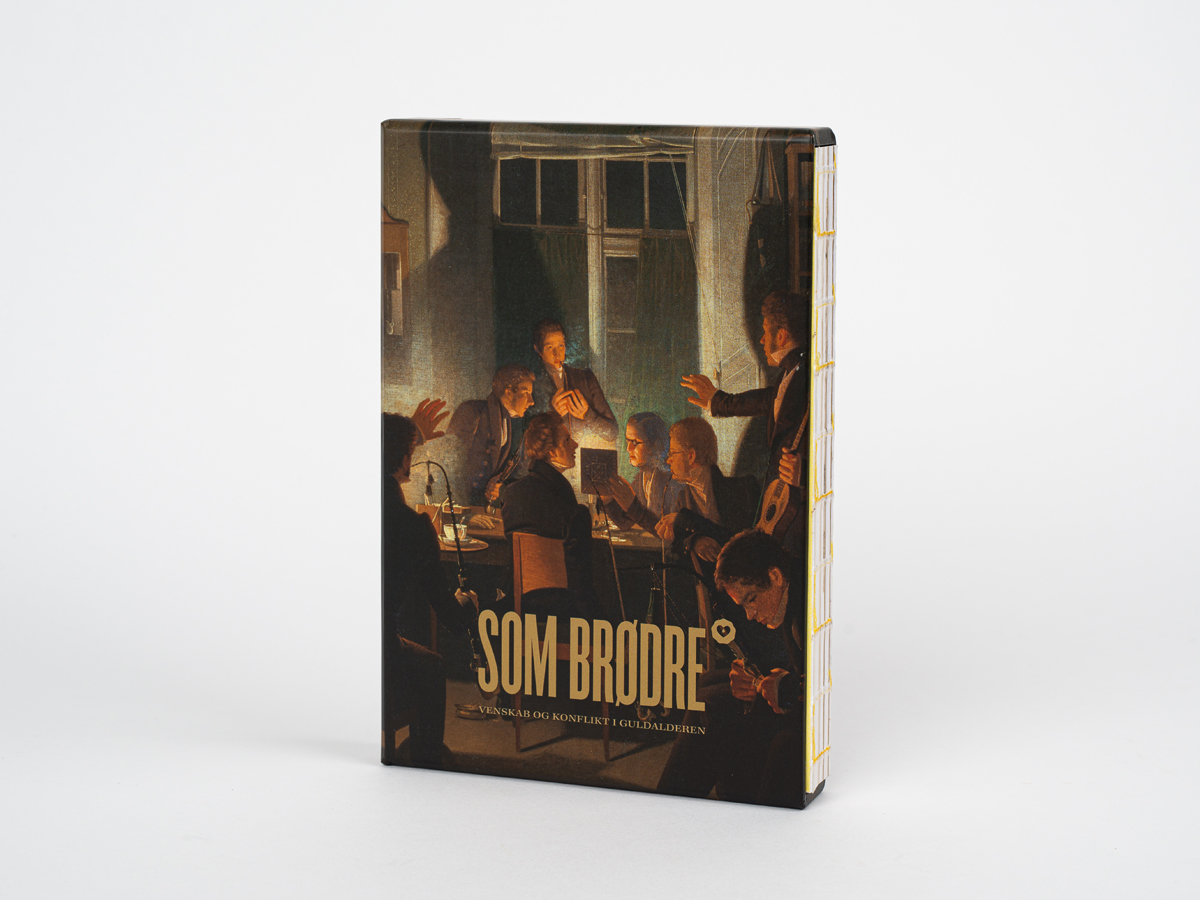 'Som brødre'
Udgivet af Fuglsang Kunstmuseum
Grafisk design: Lil'Ol'Lady.
Indbinding: Bog: Buchbinderei Büge, kassette: Ermonis GmbH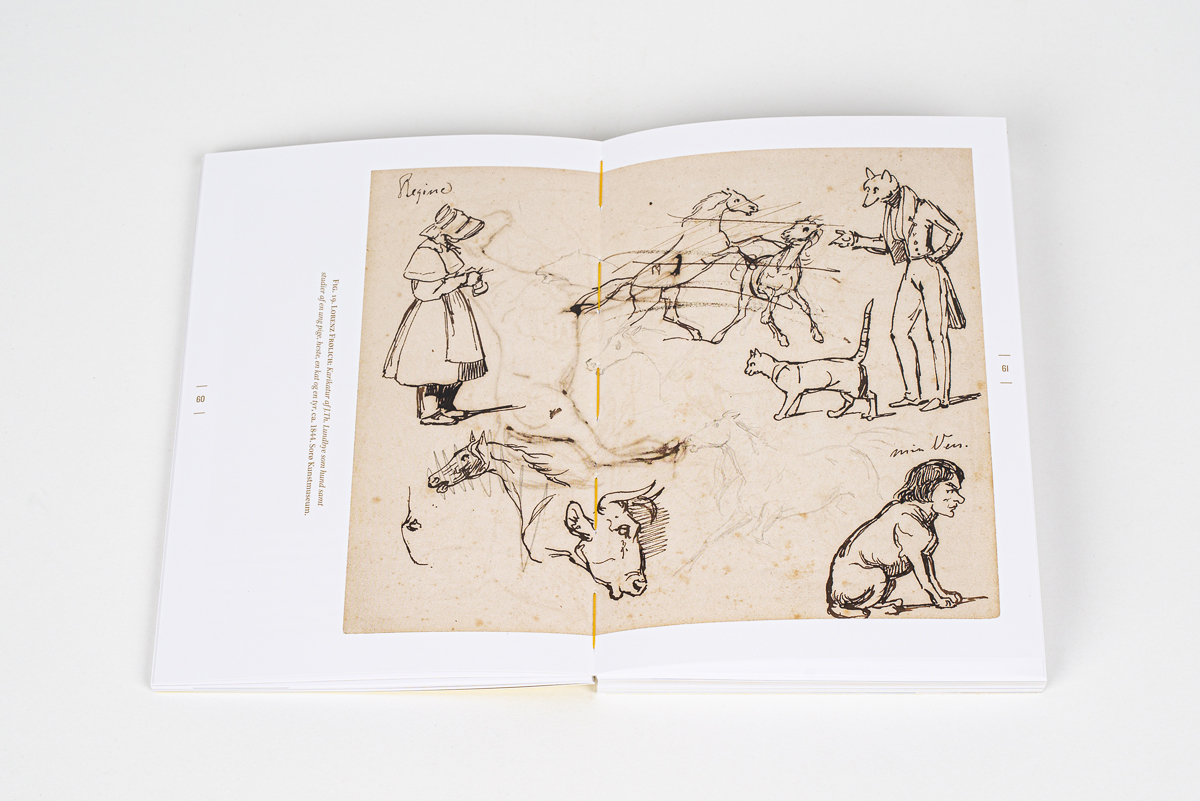 Opluk fra bogen.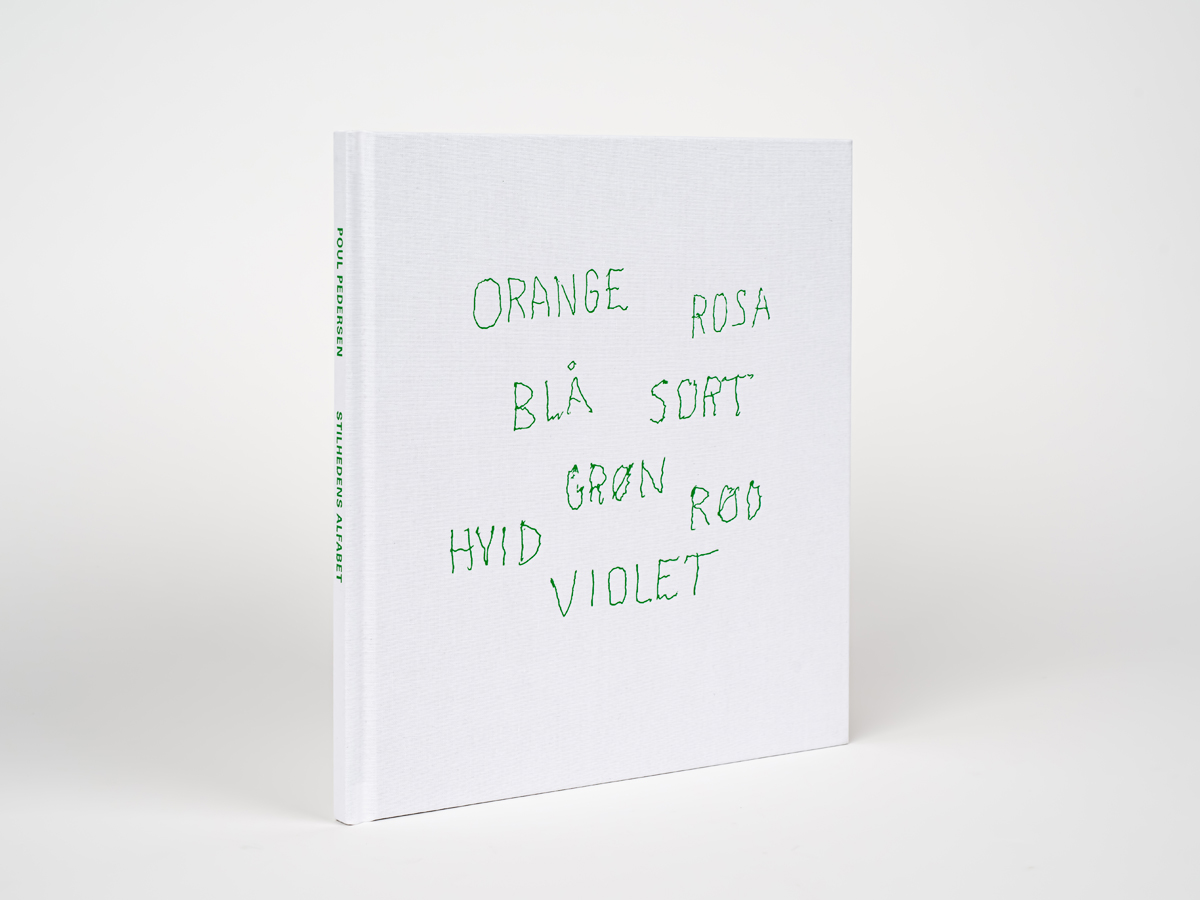 'Stilhedens alfabet'
Udgivet af Museum Jorn
Grafisk design: Lasse Krog Møller
Indbinding: Buchbinderei Büge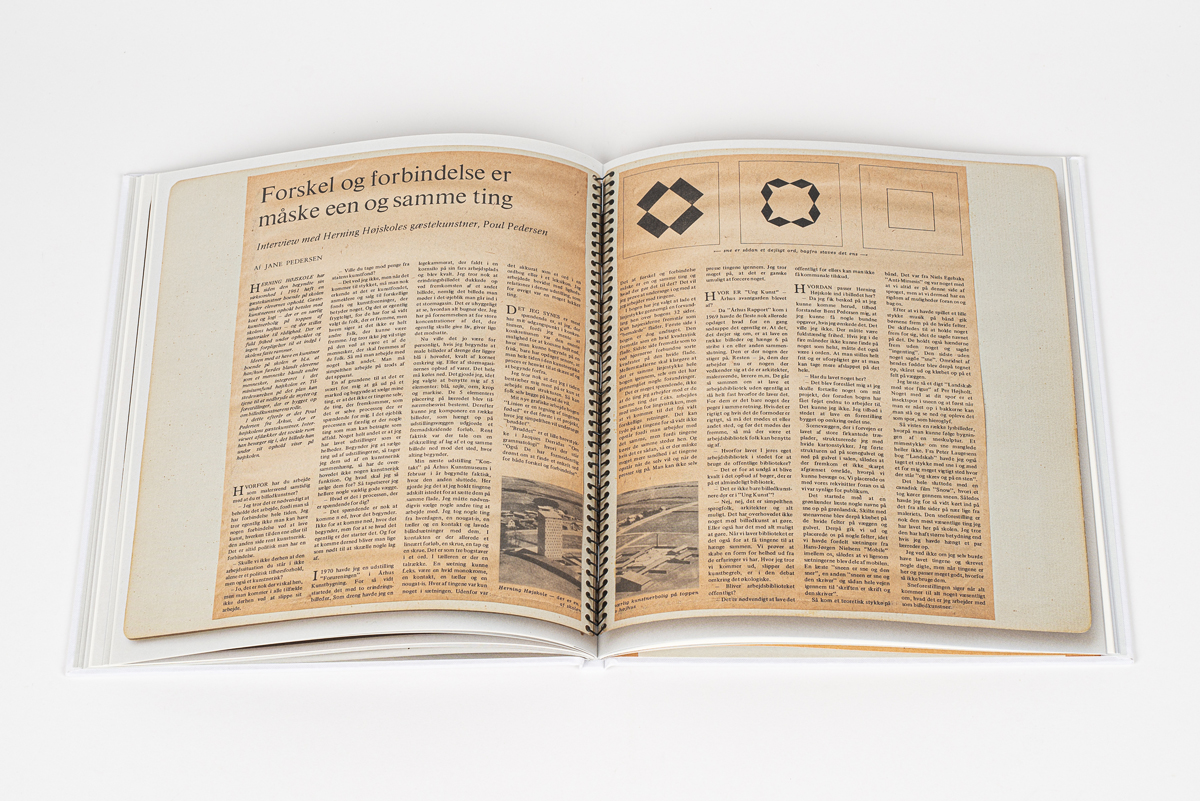 Opluk fra bogen.
Se flere bøger trykt hos Narayana Press Se flere bøger trykt hos Narayana Press See more books printed at Narayana Press See more books printed at Narayana Press