Uge 32
courtesy of Disko Bay, Per Bloch, Journal/Sverige, forlaget Basilisk, Momota Touen/Japan
All the Way to Paris til trykstart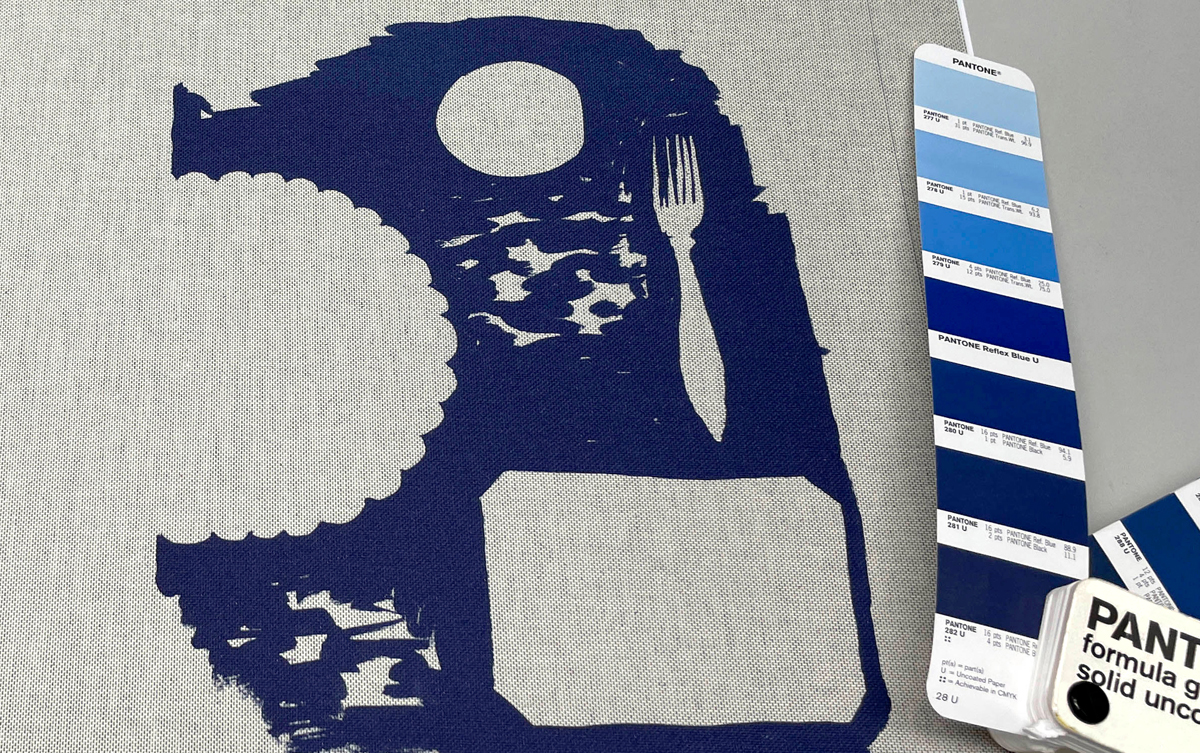 Overtrækket trykkes med pantonefarve på lærred. Titlen foliepræges senere på bindet.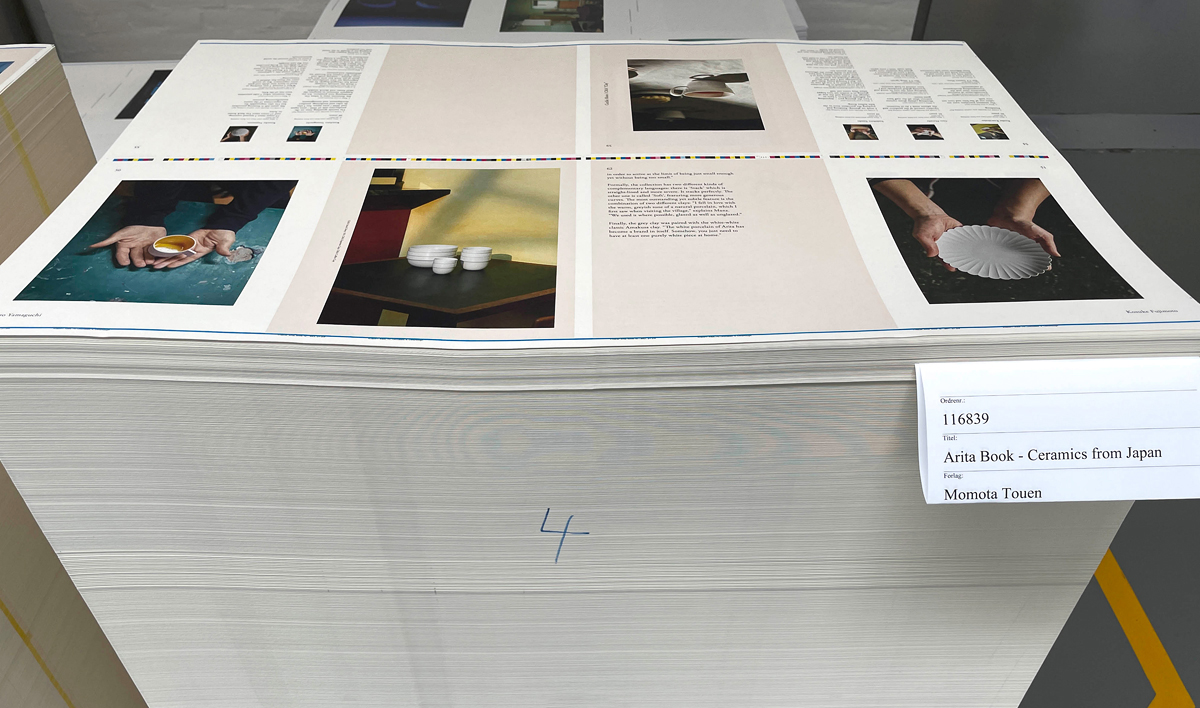 En palle med trykte ark. Bogen trykkes på ubestrøget papir med en meget høj bulk og udgives af Momota Touen, Japan.
Forlaget Journal til trykstart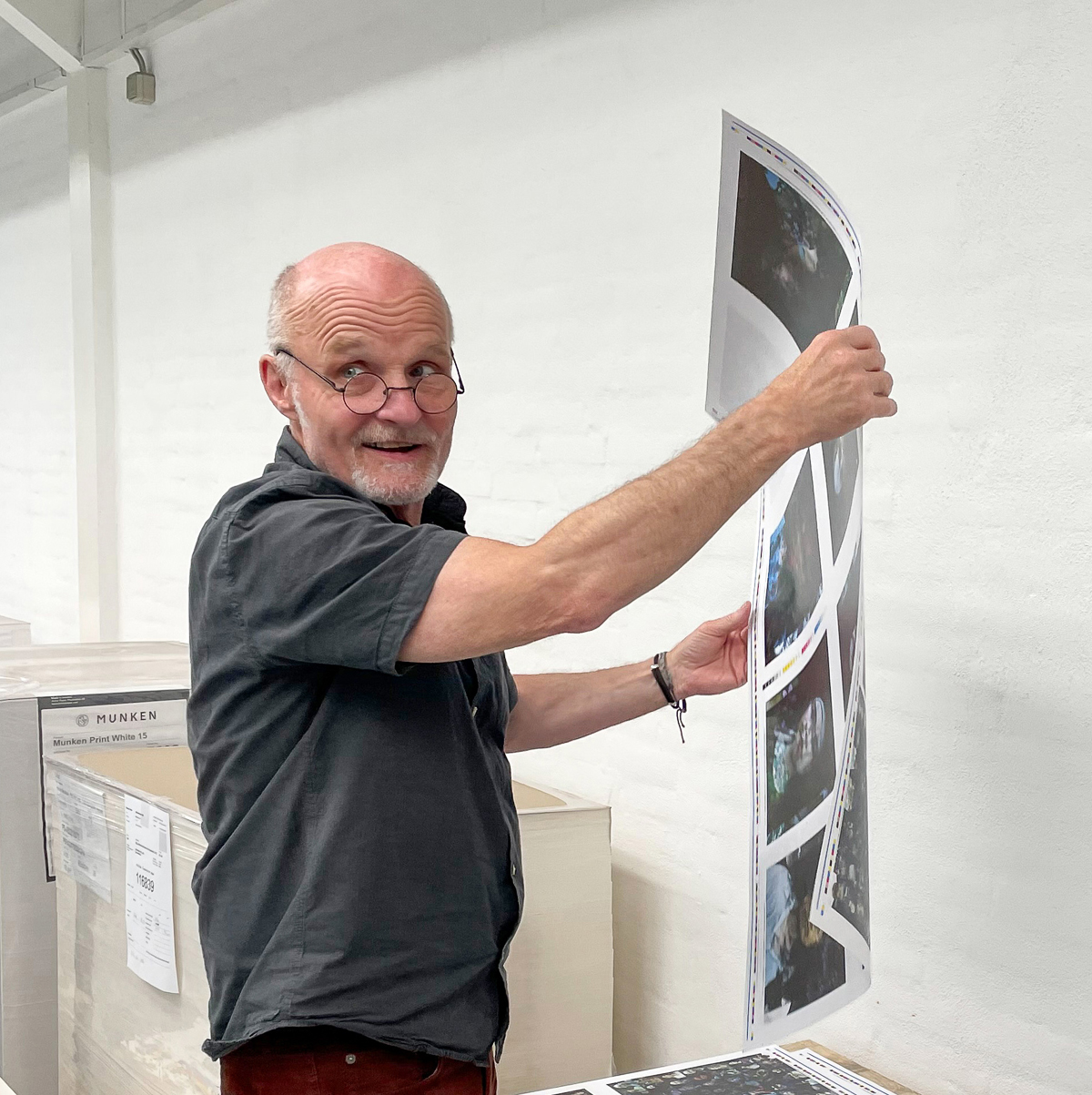 Forlægger Gösta Flemming, forlaget Journal i Sverige, ved trykningen af 6. bind af 'Norwegian Journal of Photography'. Bogen indeholder billeder af 7 fotografer og trykkes på 7 forskellige papirtyper.
Disko Bay til trykstart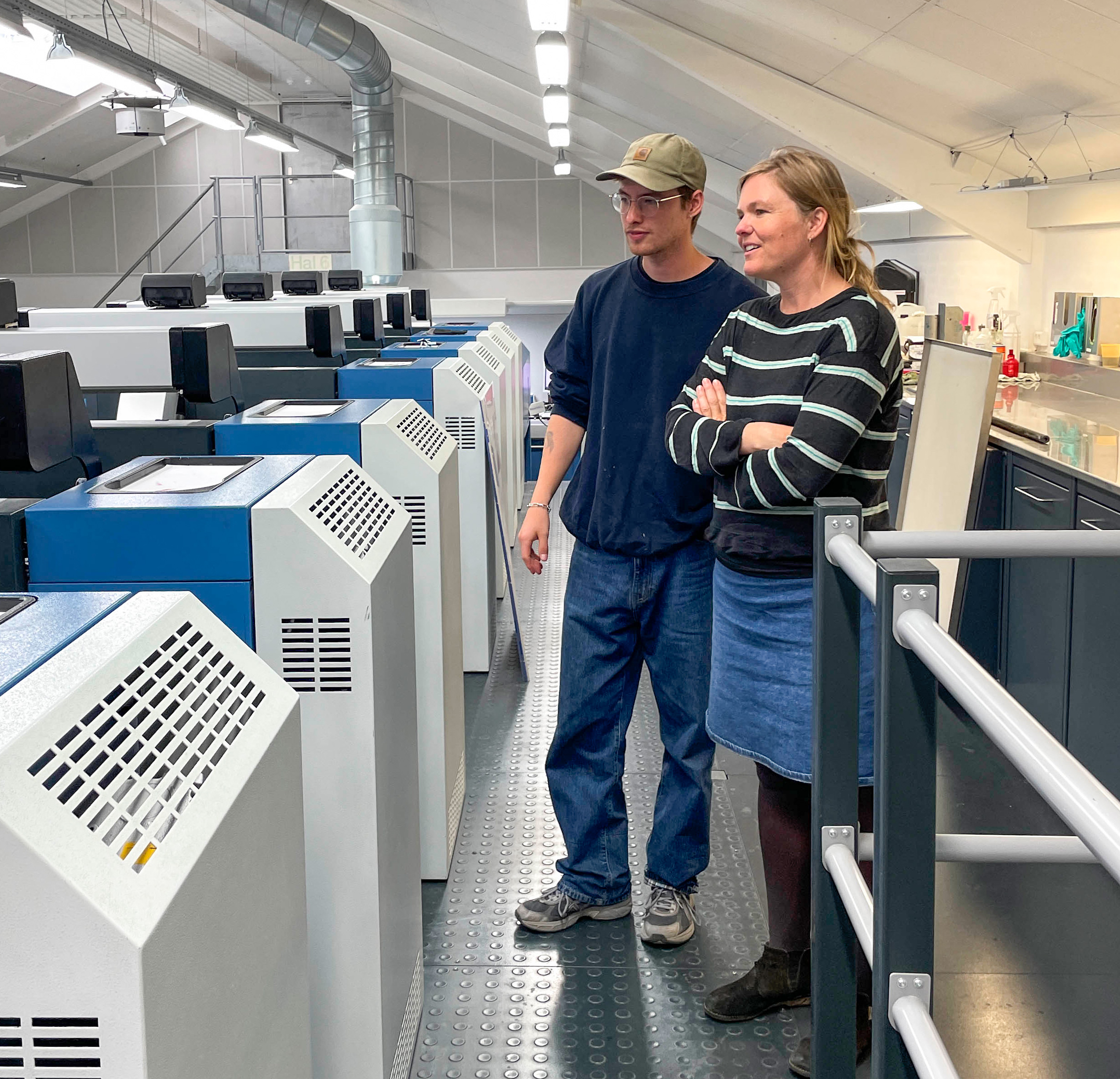 Grafiker Louis Montes og fotograf Anne Lass på trykmaskinens 'bro' under trykningen af 'Triple Seven', der udgives af Disko Bay.
Sophia Kalkau til trykstart
Kunstner Sophia Kalkau til trykstart på 'Forfatterskolens afgangsantologi 2023', som hun har illustreret og designet.
Glimt fra trykken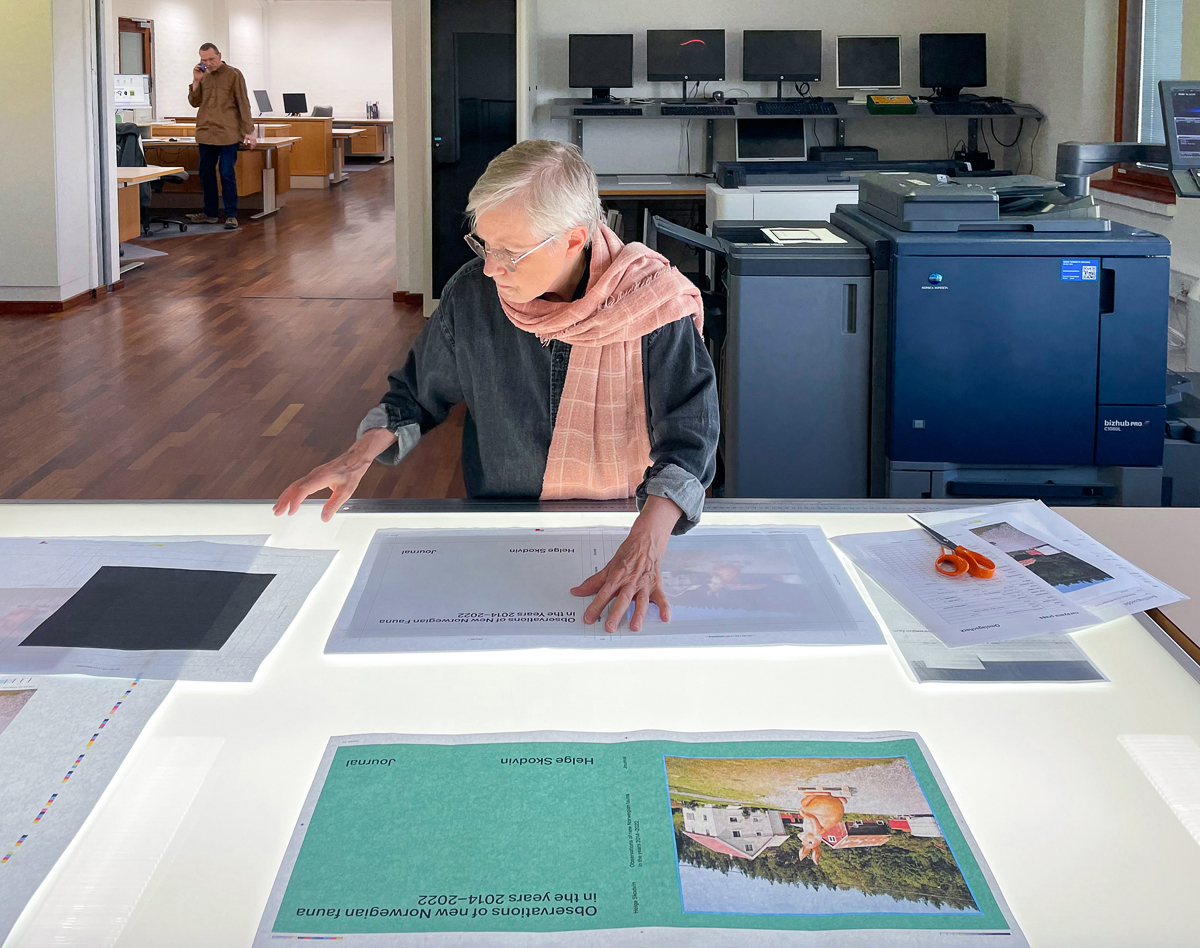 Reprocheck af prægeforme og tryk til omslaget på 'Observations of New Norwegian Fauna in the Years 2014-2022'. Det er et lærredsovertræk, hvor titlen foliepræges og et trykt billede udstanses og indklæbes i et firkantet blindpræg.