Uge 31
31. juli - 06. august 2023
courtesy of Bente Dahl Thomsen, Maja Lisa Engelhardt, Peter Brandes, Louisiana Museum of Modern Art, Ordrupgaard, Peter Funch
Maja Lisa Engelhardt og Peter Brandes på arbejdsbesøg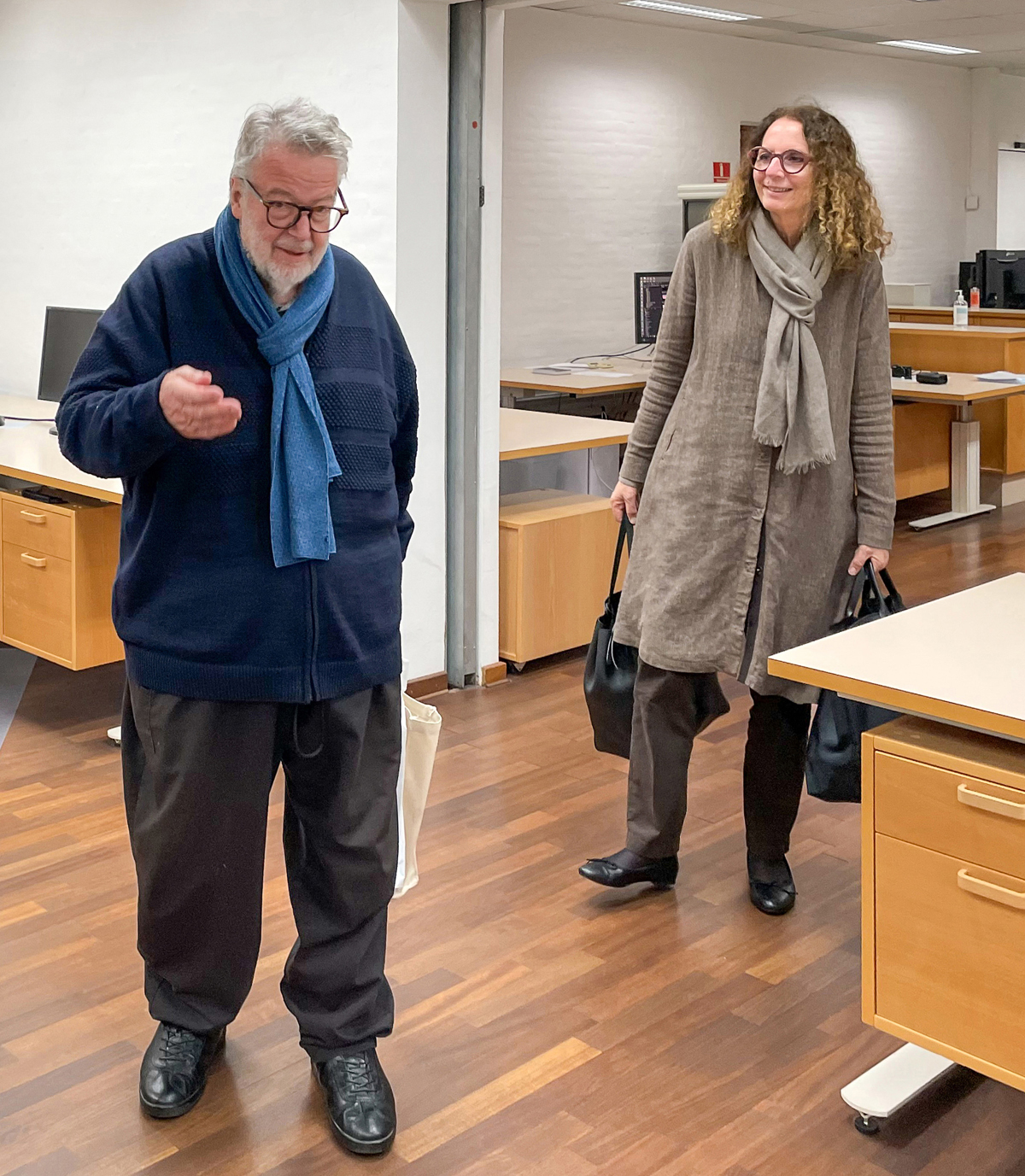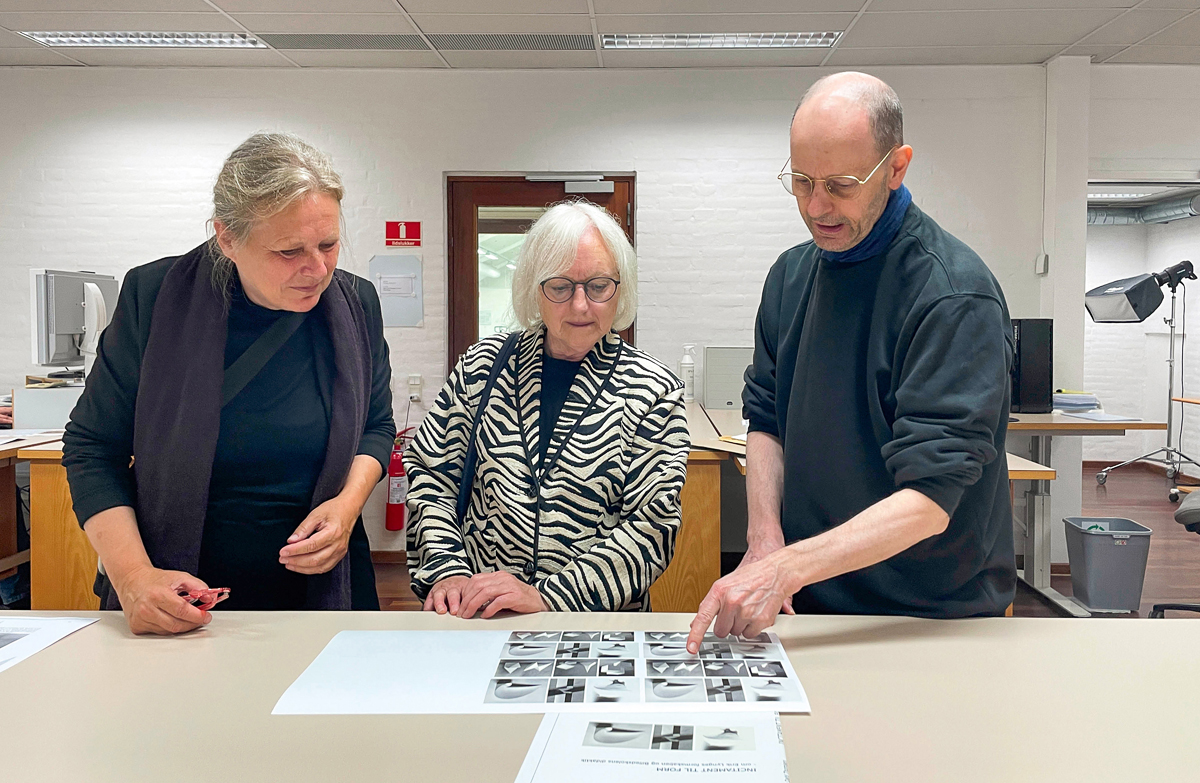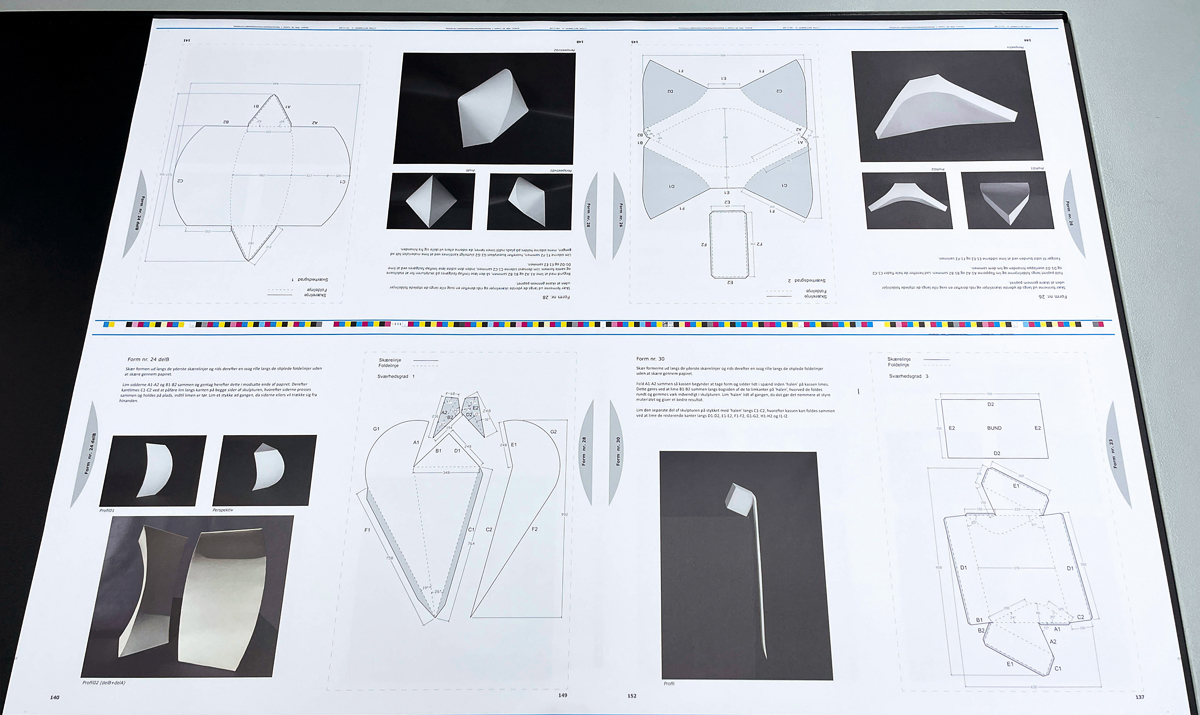 Bente Dahl Thomsen til trykstart
Forfatter og designer Bente Dahl Thomsen var sammen med Anne Kappe til trykstart på bogen 'Incitament til form – om Erik Lynges formskaben og Billedskolens didaktik', som hun selv udgiver.
Herover: et af de trykte ark.
Til venstre: check af matchprint inden tryk sammen med Michael i scannerafdelingen.
Glimt fra trykken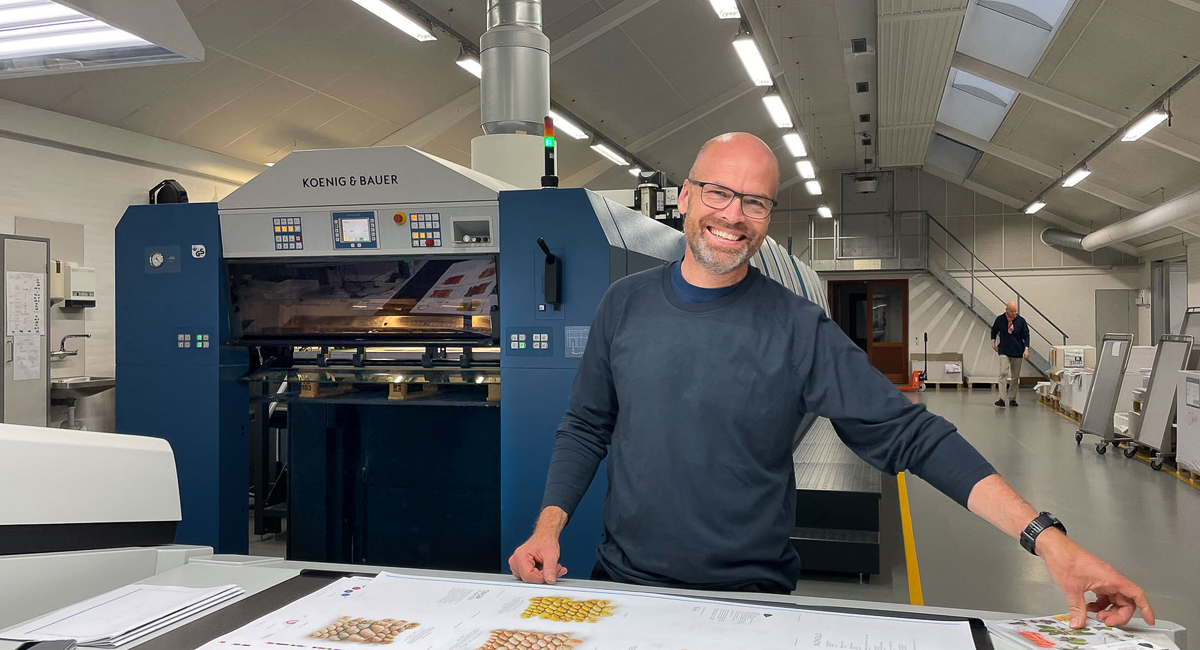 Morten Lindberg i fuld gang på 8-farve-maskinen.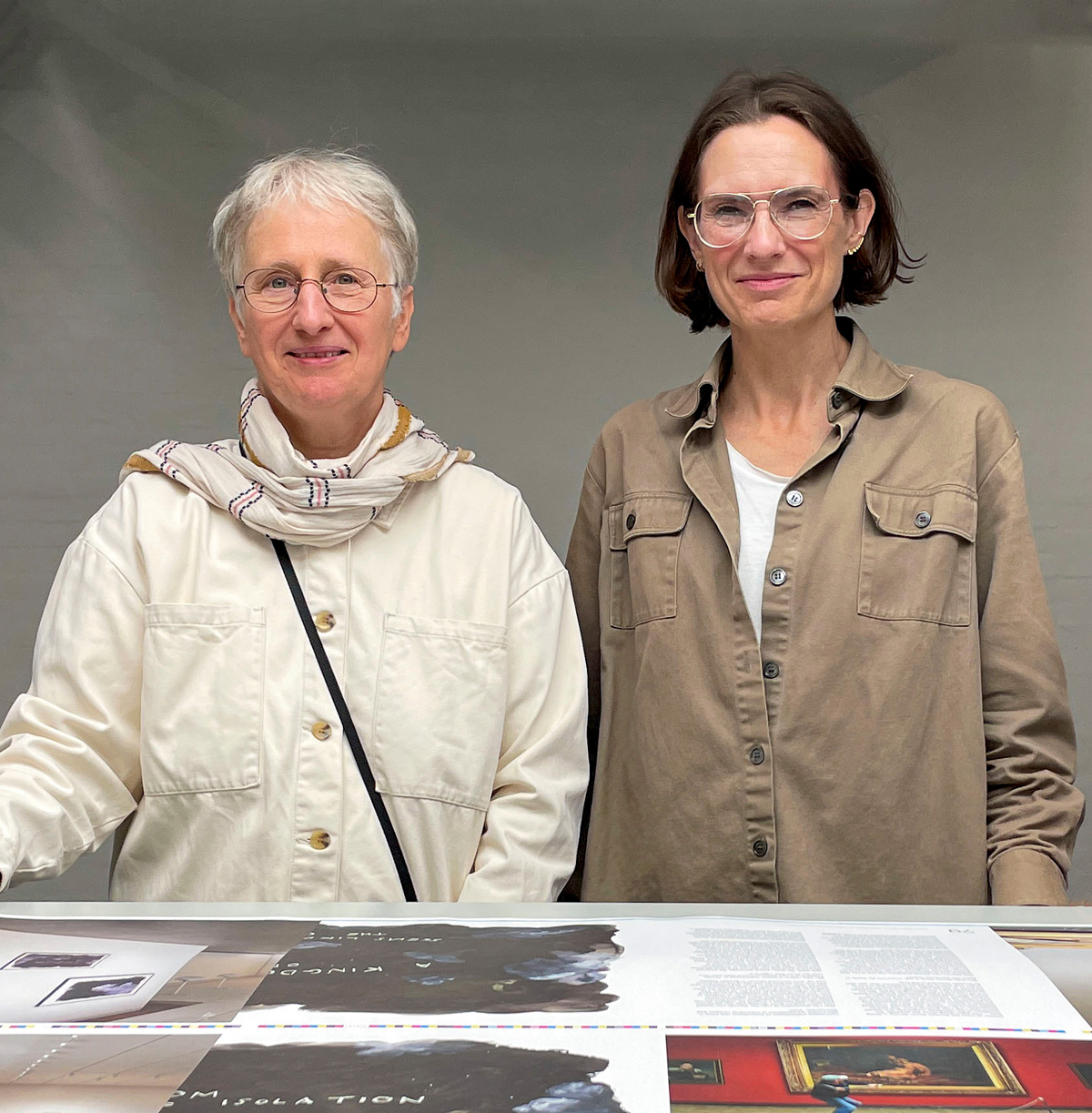 Malou Wedel Bruun, redaktør hos Louisiana, på besøg for nylig for at deltage i en trykstart. Her sammen med Heike Schäck.
Hans-Georg billedbehandler på farvekalibreret skærm, sideskærmen til højre viser billedarkiv og andre værktøjer.
Trykt hos Narayana Press
Plakater
Plakater
Posters
Posters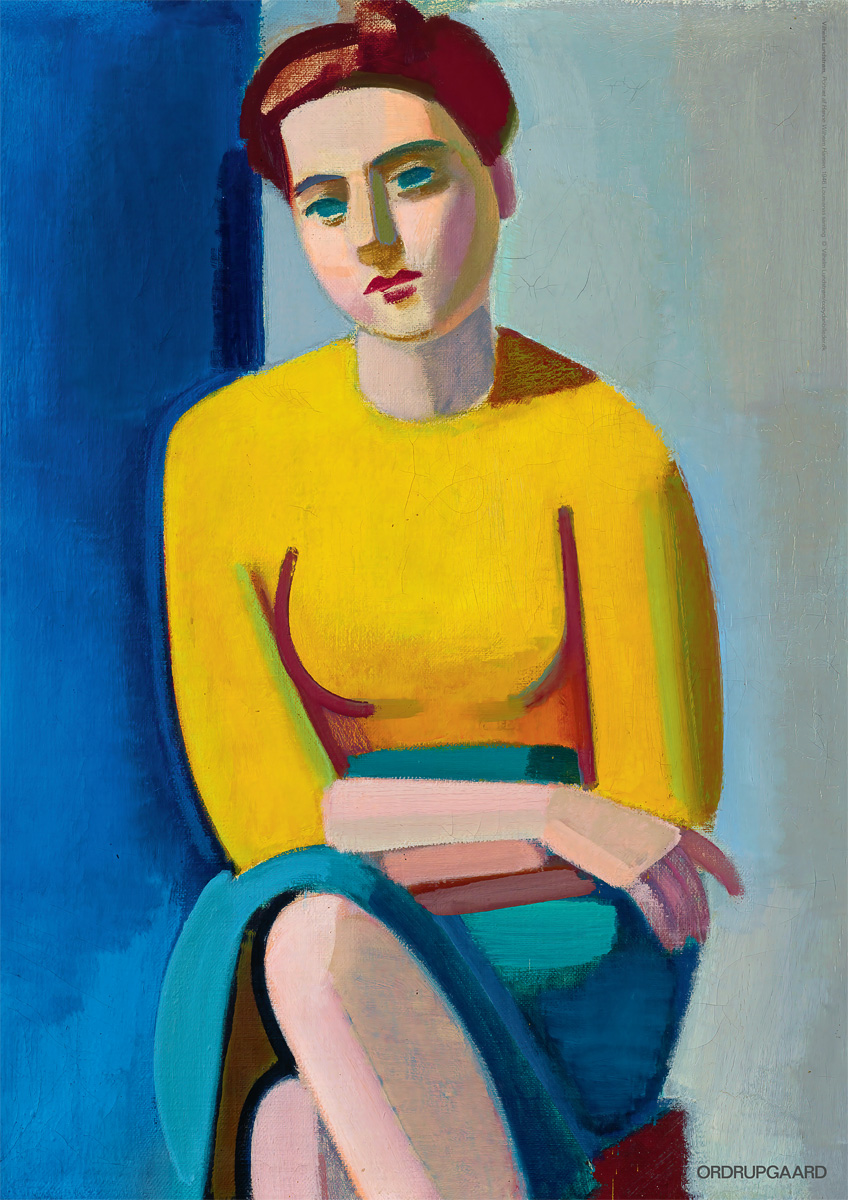 'Lundstrøm'
Vilhelm Lundstrøm plakat til udstilling,
med maleri fra 1946.
Udgivet af Ordrupgaard, 2023.
'Ragnar Kjartansson – The End – Venezia, 2009'
Oil on canvas, 144 paintings, dimensions variable.
Udgivet af Louisiana, Museum of Modern Art, 2023.
Se flere bøger og plakater trykt hos Narayana Press Se flere bøger og plakater trykt hos Narayana Press See more books and posters printed at Narayana Press See more books and posters printed at Narayana Press