Week 10
courtesy of Maria Blegvad & ARoS, Anemone Sejr Antonsen, Maja Lisa Engelhardt & Peter Brandes & Galerie Moderne Silkeborg, Matilde Søes Rasmussen & Stine Rasmussen & Line-Gry Hørup & Disko Bay, Ove Bjørne Petersen & Lone Lind & Christianshavns Lokalhistoriske Forening & Arkiv, RRB Photobooks Ltd, Arkitektens Forlag, Ræson Medier, Kristeligt Dagblads forlag, Bokförlaget Stolpe, forlaget Nobody, Louisiana Museum of Modern Art, Østjysk Hjemstavnsforening

Anemone Sejr at the printing start-up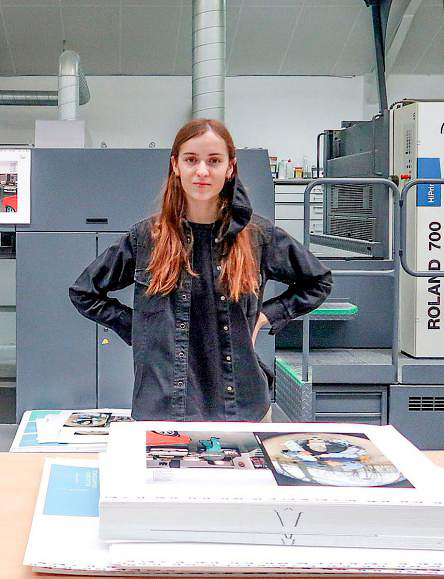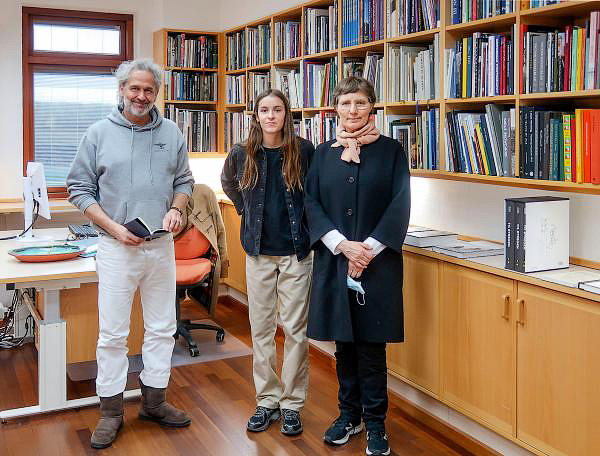 Artists Maja Lisa Engelhardt and Peter Brandes on a working visit
Maja Lisa Engelhardt and Peter Brandes are on a working visit in order to take part in the image optimization for printing.
Print start on 'In the poet's mirror'
The author Ove Bjørne Petersen participates together with Lone Lind at the print start of the book 'In the poet's mirror'.
The book will be bound as a softcover with flaps.
It will be published by 'Christianshavns Lokalhistoriske Forening & Arkiv'.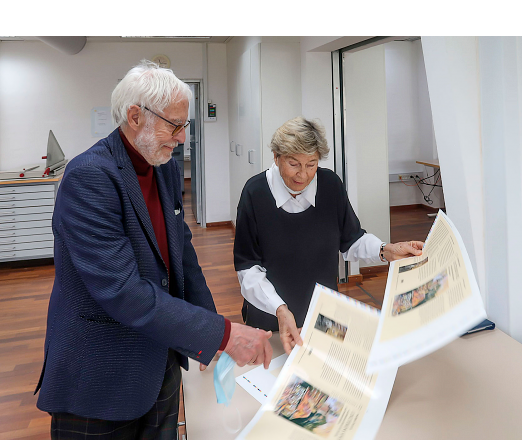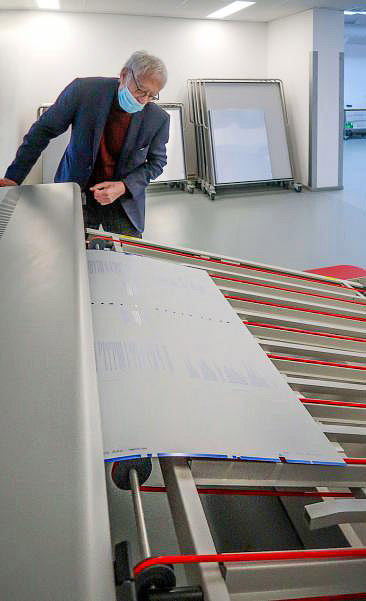 Printing start-up on 'UNPROFESSIONAL'
Photographer Matilde Søes Rasmussen, Stine Rasmussen and graphic designer Line-Gry Hørup at the printing start-up on 'UNPROFESSIONAL', published by Disko Bay.
The cover is printed in white serigraphy on blue Geltex paper, and a 'label' is affixed in blind emboss.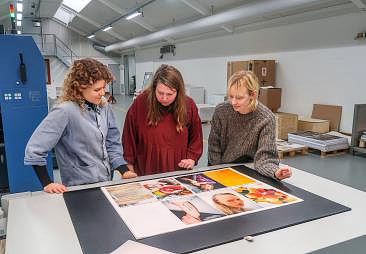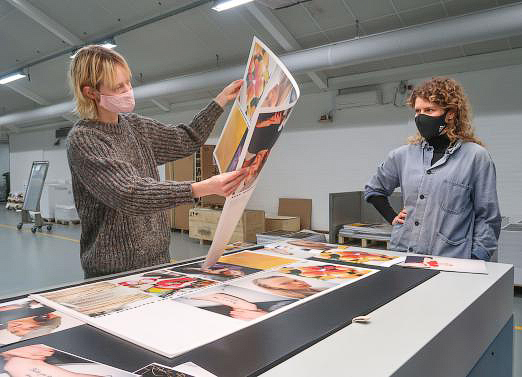 Recent books printed at Narayana Press.